Source: Beach Broadcast | By Santa Surfing

February 15, 2021

TRUMP's power move! Trump Acquitted! Mark torched CBS reporter!

TRUMP CARDS

VIDEO



IMPEACHMENT IMPLOSION ON THE DEMS/RINOS/SPINELESS GOP


SENATE MAJORITY LEADER MIKE SHIRKEY KNEW THE DC RIOT WAS A STAGED EVENT


While the left leaning TDS liberals are finding fault in his statements, suddenly, there is silence. So he got caught on a hot mic saying the DC riot as a staged event. Was that intentional? He claimed they were not "Trump people".

It ties in with Dan Scavino's tweet of last week...about reporters remarking it was staged.

Let's not forget...this video clip of rioters entering Capitol Hill that bypasses the Metal Detector and even gets a pass and instructions / directions where to go!

TRUMP'S POWER MOVE - THE WITNESS LIST

Oh this witness list was the Democrat's biggest nightmare. Dems checker / tiddly winks move (at a chess game):




Then this happened:




Trump Attorney's allowed some media to get a picture of a partial list of names (brilliant move):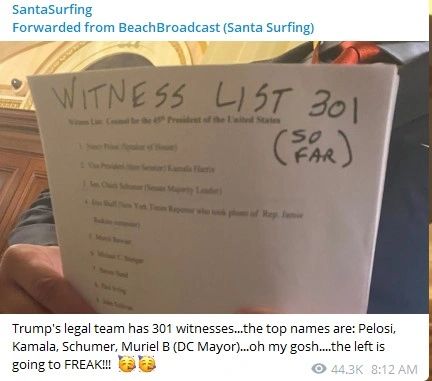 Then this happened: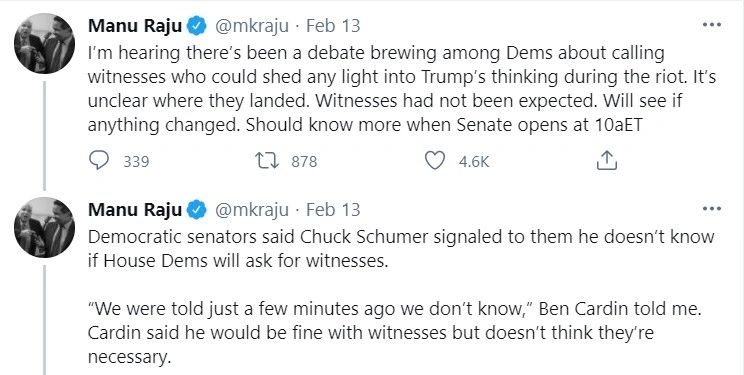 Oh the Dems jumped on their unicycle and back peddled all the way to the vote! They even got 7 RINO's to jump on board too! Let's not forget these RINO's that did not stand by President Trump! RINO Burr, Cassidy, Collins, Murkowski, Romney, Sasse, Toomey: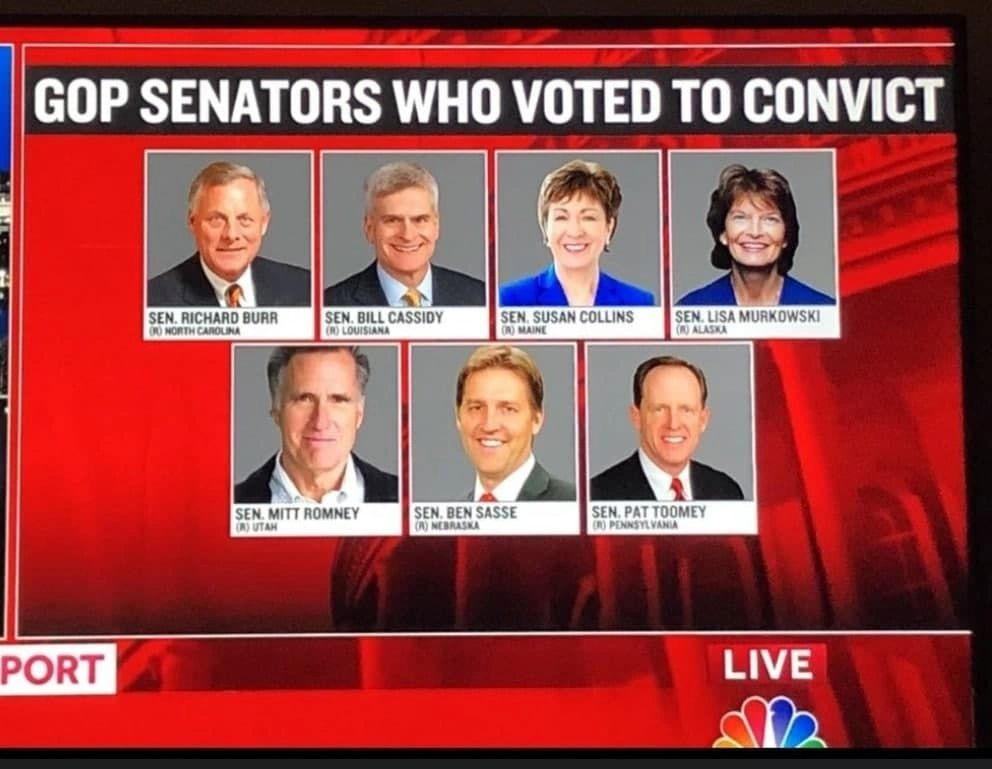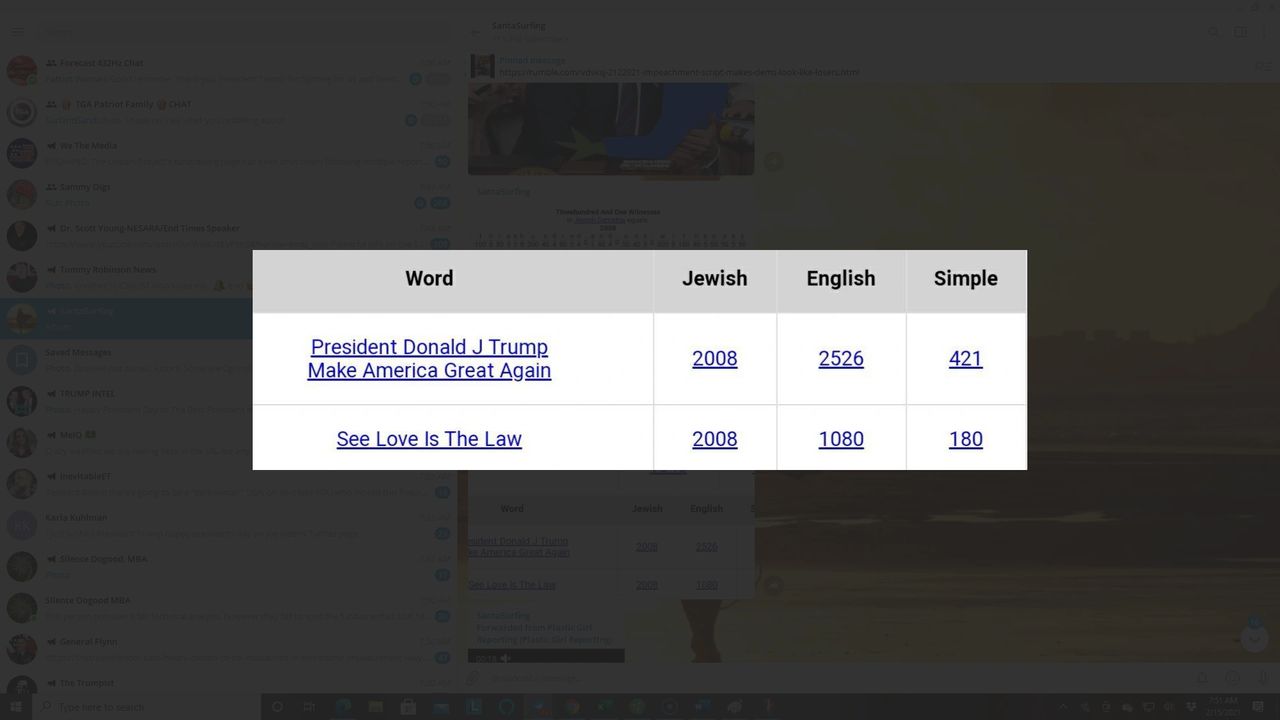 Q301



EARLIER THIS WEEK DURING IMPEACHMENT HOAX WEEK:


FAKE NEWS FREAKING OUT

ZAK GETS ZAKKED - FAKE NEWS GETS A WELL DESERVED SMACK DOWN

Thank you Attorney Mark Van Der Veen (Trump's Attorney)! You spoke for at least 74 Million patriots! Lana Zak just got Zakked!

Dems / RINO's got a glimpse of the Witness list and moved to closing statements so quickly! President Trump is Acquitted again. Oh but what did the Dirty Dems present as their evidence? Altered / doctored evidence! Fake news articles! They think they can get away with it and their puppet robots at CBS brushed it off as nothing. BUT, President Trump's attorney, Mark Van Der Veen, calls them out! Here is the full interview clip and remember, it was Lana Zak that ended the interview (not Van Der Veen).

This clip did not circulate because fake news cohorts all stick together to prevent their implosion happening on national news, so, Patriots and Anons, you know what to do. The link is in the comments section of this broadcast titled "Michael Van Der Veen torches Lana Zak".



Let the Lana Zak Memes Begin!




Oh but wait...who dat? At around the 6 min mark of this interview: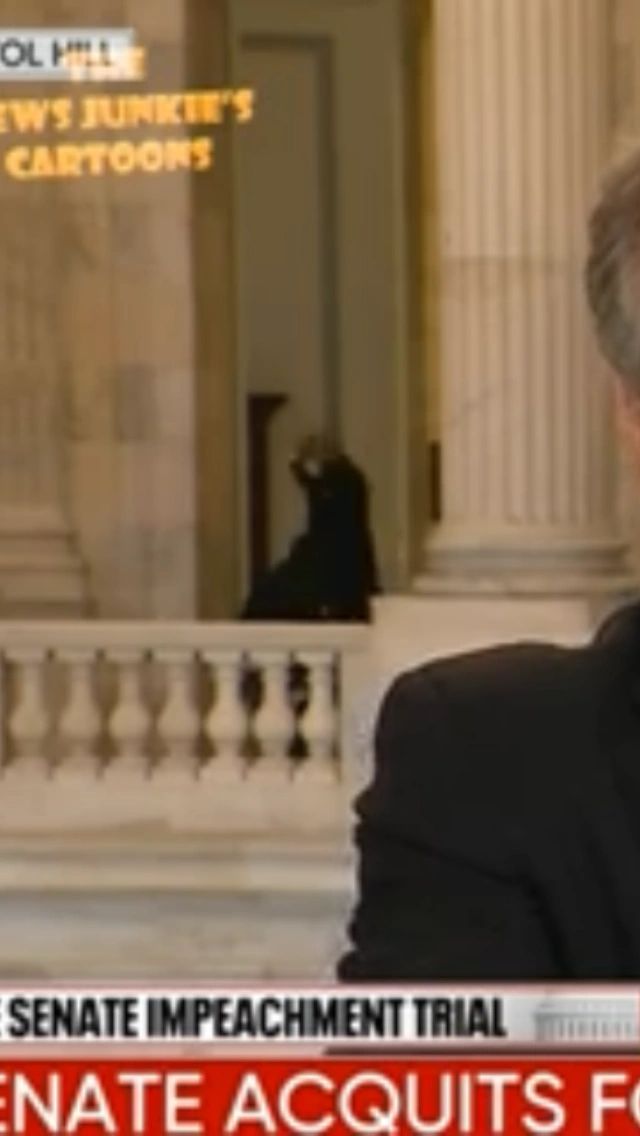 PRESIDENT TRUMP'S STATEMENT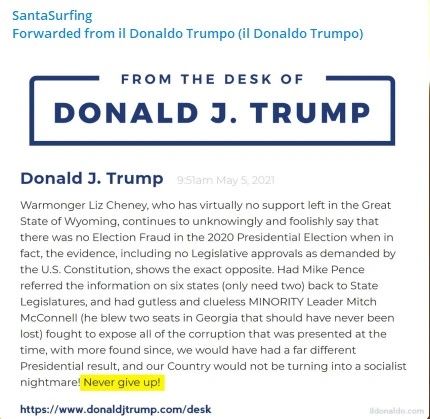 Christopher Ruddy, CEO of Newsmax and good friend of President Trump says this (Full interview clip below):



"He (President Trump) could be President of the World" (Clip)

Then GeorgeNews posted this and here are some connections to it!




Our Bossman is coming back!!! We miss you President Trump!!!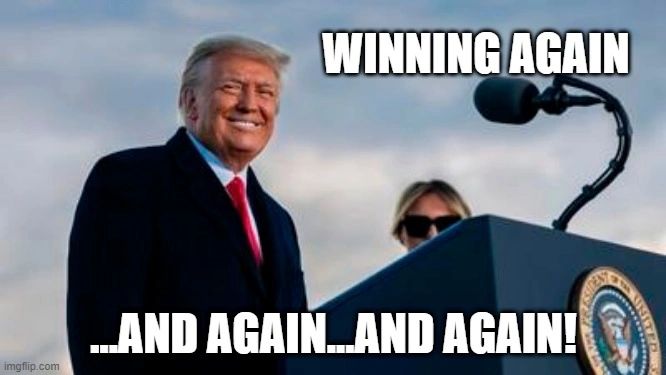 More and more of Que's...Loving it!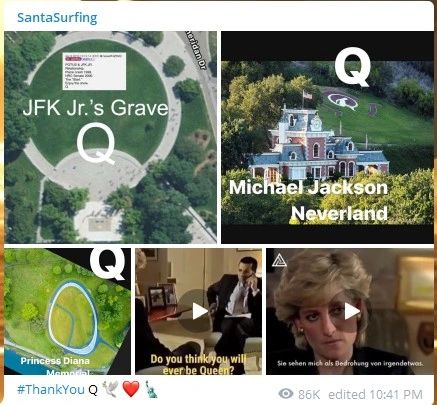 ______________________________________________________



Guest Posting

If you wish to write and/or publish an article on Operation Disclosure all you need to do is send your entry to UniversalOm432Hz@gmail.com applying these following rules.
The subject of your email entry should be: "Entry Post | (Title of your post) | Operation Disclosure"
- Must be in text format
- Proper Grammar
- No foul language
- Your signature/name/username at the top
______________________________________________________
Newsletter
If you wish to receive the daily Operation Disclosure Newsletter, you can
subscribe here
.
______________________________________________________
Our mission at Operation Disclosure is to bring you important news events and raw intel from various sources focused on exposing the Deep State/Cabal and their downfall. We are also focused on disclosing our lost ancient origins and extraterrestrial contact.
Disclaimer: All articles, videos, and images posted on Operation Disclosure were submitted by readers and/or handpicked by the site itself for informational and/or entertainment purposes. All statements, claims, views and opinions that appear on this site are always presented as unverified and should be discerned by the reader. We do not endorse any opinions expressed on this website and we do not support, represent or guarantee the completeness, truthfulness, accuracy, or reliability of any content posted on this website.
Copyright © 2021 Operation Disclosure