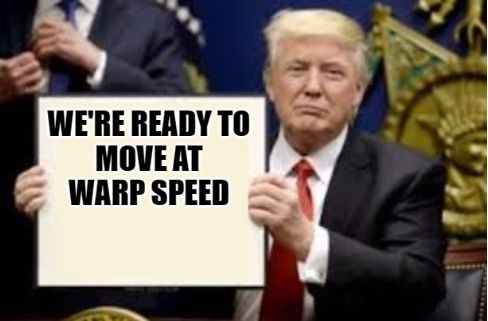 Source: Beach Broadcast | By Santa Surfing

February 18, 2021

Rush is a legend! Cuomo in trouble! Warped Speed!

RUMBLE VIDEO

TRUMP CARDS

Send your Pics of you to t.me/BeachBroadcast



RUSH LIMBAUGH

Rush Limbaugh is a legend!! He is the true conservative patriot that wasn't/isn't afraid to speak the truth! The blunt truth! He built a close relationship with President Trump and was given a Medal of Freedom award at President Trump's SOTU February 3, 2020.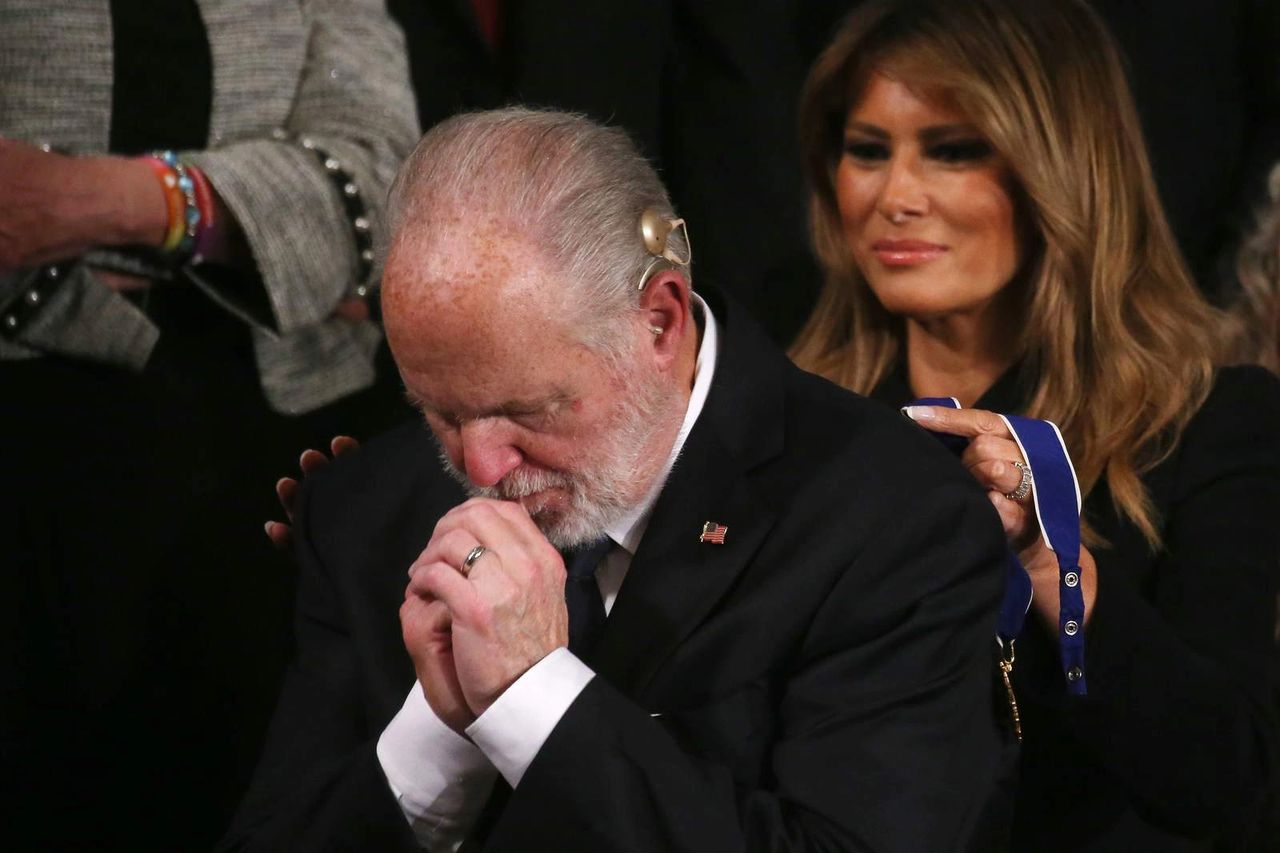 He red pilled so many people decades ago:





He loved our Country so much and because he had such a strong voice. He reached over 20M hearts for decades. People have flocked to listening to his radio shows because more conservative news was turning against Conservatives and with the fake news stirring up garbage, Rush was the one voice that would call out those that were against standing up to our Constitution and America that he so loved!




President Trump did talk with Fox News and Newsmax:




President Trump talks about Rush Limbaugh on Fox News: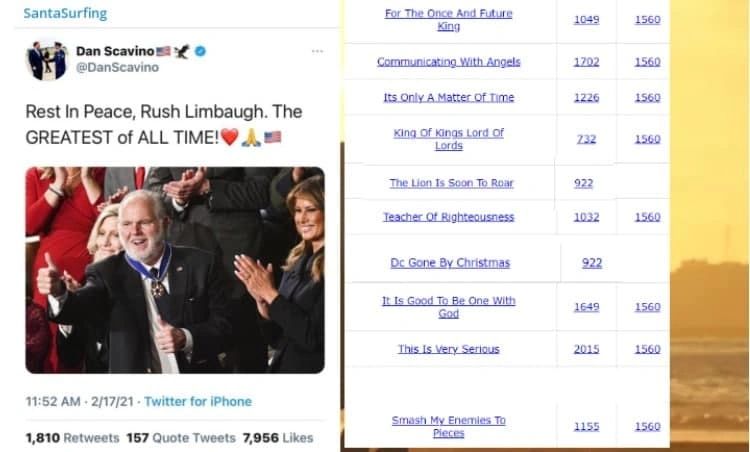 We love your Rush and thank you so much for your fight for the Truth!

HOW MANY OTHER CONSERVATIVE VOICES WILL GO DOWN?

YouTube removed these Santa Surfing Beach Broadcast videos: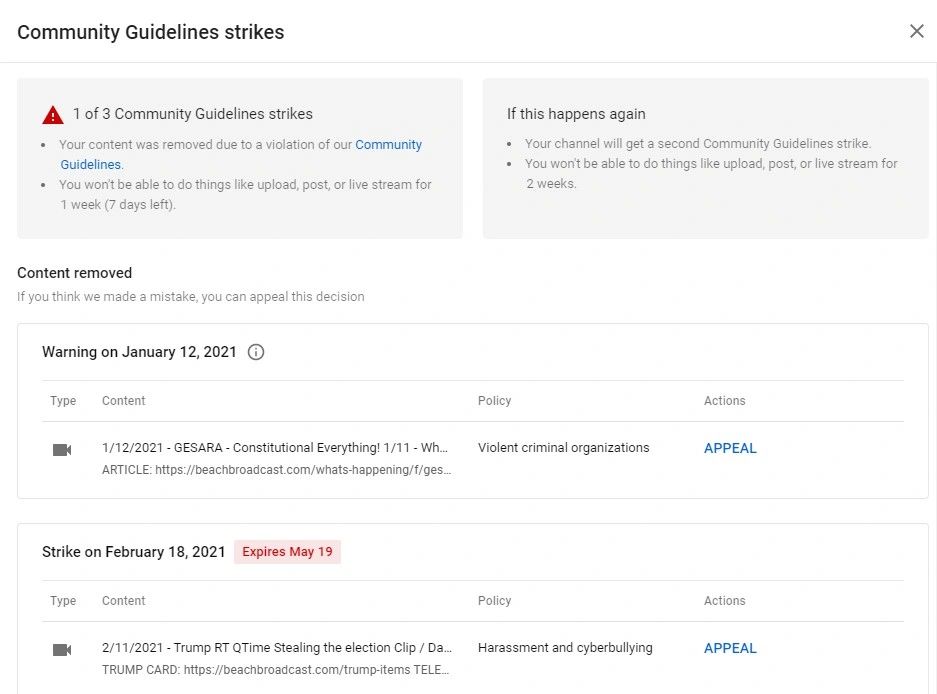 Video Link: Trump RT QTime

Santa Surfing Beach Broadcast New Channel is always posted on the Home page of BeachBroadcast.com

CUOMO Investigation:


PUTIN MOVES:
BIG NAMES GOING DOWN: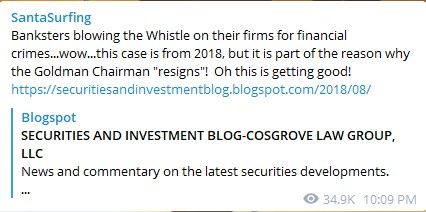 With all the news of resignations, termination, sudden "deaths", arrests of pedophiles, drug busts, Wall Street scams, Banksters resigning, CEO's resiging...etc...this is moving quickly.




OUR CHRISTMAS GIFT was on JAN 6:




Learning the Truth about Capitol Hill in DC. The staged / planned riot with paid people under the guise of a "paid videographer", "paid reporter" that has a history of inciting violence. Senator admitting that none were Trump people. Watching footage of security guards letting rioters in without going thru metal detectors. Politicians using the hoax as a means of impeachment. The outrage from the liberal media about this riot and then to learn that it was the liberal media that paid a person for their "footage". This same person that was paid, got arrested by the FBI and is charged. The people in congress outraged about this incident, but they do not care about the riots, beatings, killings, property damage, looting and horrid other crimes done by the far left groups like B L M or Anteefa. In fact, they encourage those crimes. Kamala even posted on Twitter about bailing out a crook!

ANGEL ANON UPDATE

Our Angel Anon spoke...in short we need to be prepared for the things to get "Warped"(moving quickly). What is President Trump's term for Peace Agreements, lower medical costs, 1776 Commission, etc...He has named it Operation Warpspeed. In my opinion, this is TRUMPSARA!




News is moving so fast now...it is hard to keep up! The liberal left will soon have no choice but to see the truth. You, will need to prepare for the Greatest Awakening known to mankind!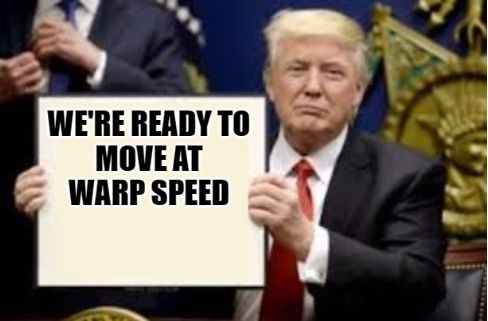 Then this happened in Texas yesterday!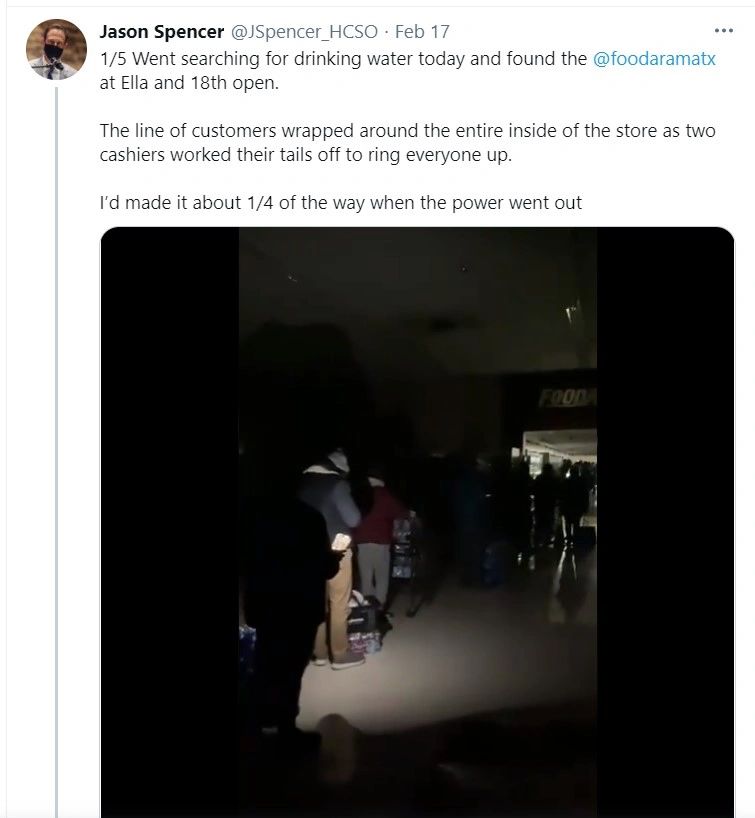 Thank you for sending photos! They are coming in thru Telegram at t.me/BeachBroadcast and emails: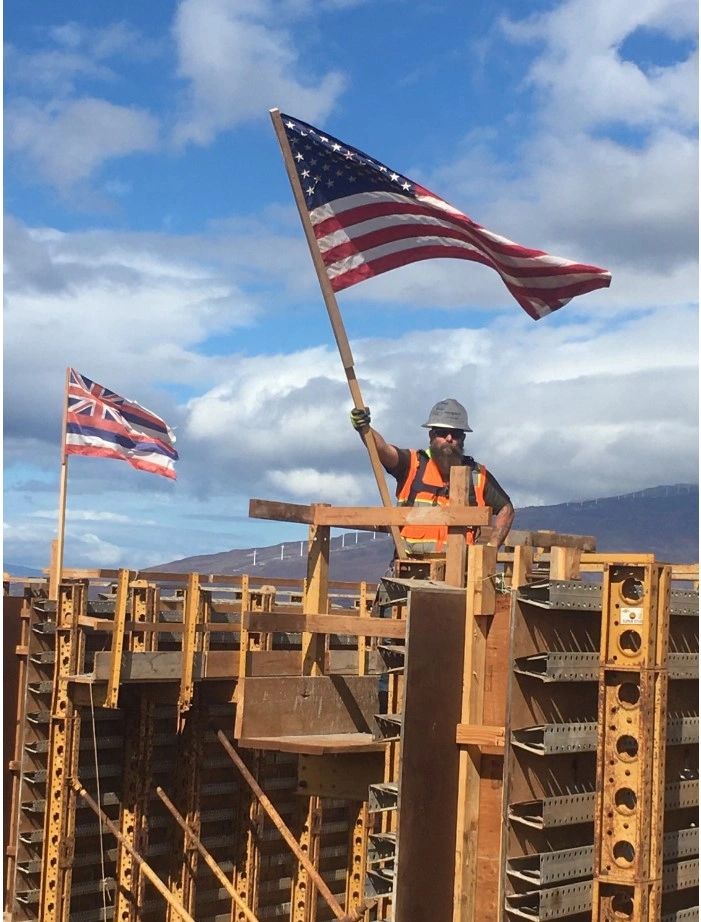 ______________________________________________________



Guest Posting

If you wish to write and/or publish an article on Operation Disclosure all you need to do is send your entry to UniversalOm432Hz@gmail.com applying these following rules.
The subject of your email entry should be: "Entry Post | (Title of your post) | Operation Disclosure"
- Must be in text format
- Proper Grammar
- No foul language
- Your signature/name/username at the top
______________________________________________________
Newsletter
If you wish to receive the daily Operation Disclosure Newsletter, you can
subscribe here
.
______________________________________________________
Our mission at Operation Disclosure is to bring you important news events and raw intel from various sources focused on exposing the Deep State/Cabal and their downfall. We are also focused on disclosing our lost ancient origins and extraterrestrial contact.
Disclaimer: All articles, videos, and images posted on Operation Disclosure were submitted by readers and/or handpicked by the site itself for informational and/or entertainment purposes. All statements, claims, views and opinions that appear on this site are always presented as unverified and should be discerned by the reader. We do not endorse any opinions expressed on this website and we do not support, represent or guarantee the completeness, truthfulness, accuracy, or reliability of any content posted on this website.
Copyright © 2021 Operation Disclosure